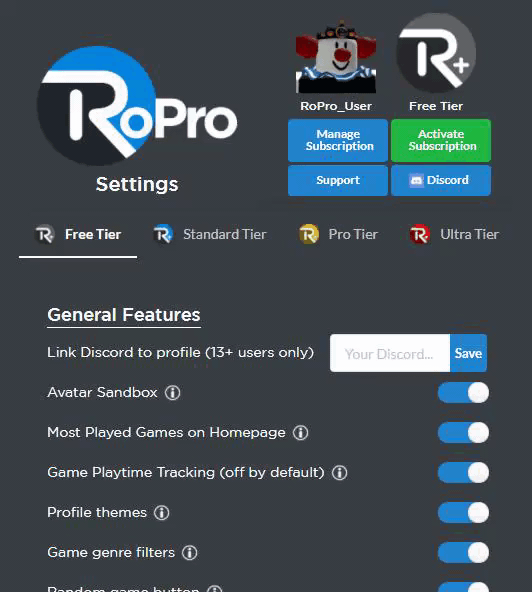 Active your subscription in the RoPro Settings page by clicking the green "Activate Subscription" button and entering your key in the popup.

We also sent this key to the email you provided with your purchase.

If you have any issues with your subscription, please contact us via RoPro Support or reach out to a staff member via our Discord Server.